How to delete a Zoho account?
---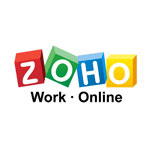 The description of the service:
Zoho Corporation started as a network management framework provider for telecommunications and network equipment vendors. Initially the company developed other software such as an SNMP API stack, an element management system (EMS). The NMS framework is marketed as WebNMS which competes with similar NMS products from HP, CA and few other enterprises.
---
Deletion complexity:
Easy
---
Direct links to delete:
---