How to delete a Zattoo account?
---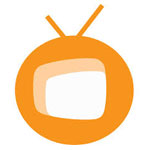 The description of the service:
Zattoo offers a TV streaming service. Live TV and on demand content from Zattoo can be watched on computers, smartphones (iPhone, Android, WP7), and tablets (iPad, Android, Windows 8, Windows 10). Zattoo also offers TV applications for Internet-connected TVs (LG, Samsung, VideoWeb TV box), Xbox, Xbox One, Amazon Fire TV, Apple TV, Android TV, and supports streaming via Apple Air Play and Chromecast.
---
Deletion complexity:
Easy
---
Direct links to delete:
---