How to delete a Yahoo! account?
---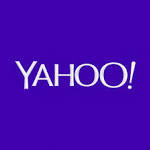 The description of the service:
Yahoo Inc. (also known simply as Yahoo!) is an American multinational technology company. It is globally known for its Web portal, search engine Yahoo! Search, and related services, including Yahoo! Directory, Yahoo! Mail, Yahoo! News, Yahoo! Finance, Yahoo! Groups, Yahoo! Answers, advertising, online mapping, video sharing, fantasy sports, and its social media website. It is one of the most popular sites in the United States.
---
Deletion complexity:
Easy
---
Direct links to delete:
---