How to delete a World of Tanks / wot account?
---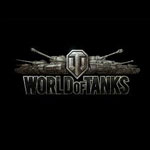 The description of the service:
World of Tanks is a massively multiplayer online game. The focus is on player vs. player gameplay with each player controlling an armored vehicle, which may be a light, medium or heavy tank, tank destroyer, or self-propelled gun. The player takes control of a single armored vehicle of their choice, and is placed into a battle on a random map. The player has control over the vehicle's movement, firing, and can communicate with allied players through typed or voice chat. A simple random match is won either by destroying all vehicles on the opposing team or capturing the opposing team's base, there are other game modes that change the rules of the battle, but gameplay mechanics remain the same.. World of Tanks contains multiple game mechanics such as camouflage, shell ricochets, and module damage.
---
Deletion complexity:
Hard
"You must write a letter to the developers asking to delete your account World of Tanks. The answer, which You will be asked to confirm your decision about the complete removal or any additional terms, coming in a few days, and during this time You may already regret his decision and change his mind. On the question of how to remove account World Of Tanks, the developers answer the forum in this style: 'You can use the procedure to delete Your account, create a request in support section for in-game assets. In the request specify the reason for which You want to delete Your game account. After confirming You as the account owner, the account will be deleted not earlier than 45 days.' To remove an account in this way may not work, because in 45 days You can change your mind a hundred times and report it there too."
---
Direct links to delete:
---