How to delete a WordPress.com account?
---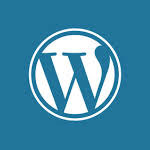 The description of the service:
WordPress.com is a blog web hosting service provider. Registration is not required to read or comment on blogs hosted on the site, except if chosen by the blog owner. Registration is required to own, or post in, a weblog. All the basic and original features of the site are free-to-use. However, some features (including CSS editor, domain mapping, domain registration, removal of ads, website redirection, video upload, and storage upgrades) are available as paid options.
---
Deletion complexity:
Not possible
You will not be able to delete your account WordPress.com. The best thing you can do is to remove all identifying data.
---
Direct links to delete:
---