How to delete a Twitter account?
---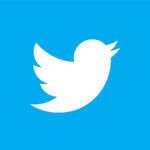 The description of the service:
Twitter is an online news and social networking service where users post and read short 140-character messages called "tweets". Registered users can post and read tweets, but those who are unregistered can only read them. Users access Twitter through the website interface, SMS or mobile device app.
---
Deletion complexity:
Easy
"Twitter can freeze your account for 30 days, after which it will be deleted, but if you use it, the account is activated again. Read more"
---
Direct links to delete:
---