How to delete a Freelancer account?
---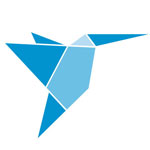 The description of the service:
Freelancer is a global crowdsourcing marketplace website, which allows potential employers to post jobs that freelancers can then bid to complete. Freelancer is a marketplace where employers and employees are able to find each other. The site allows employers to post work to get done. Anybody is then able to offer quotes to complete the project, upon which point the original employer is able to award the work.
---
Deletion complexity:
Hard
Make sure your account balance is positive, then issue a support ticket requesting to close your account.
---
Direct links to delete:
---