How to delete a Facebook account?
---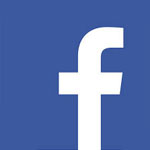 The description of the service:
Facebook is an American for-profit corporation and online social media and social networking service. Facebook may be accessed by a large range of desktops, laptops, tablet computers, and smartphones over the Internet and mobile networks. After registering to use the site, users can create a user profile indicating their name, occupation, schools attended and so on. Users can add other users as "friends", exchange messages, post status updates and digital photos, share digital videos and links, use various software applications, and receive notifications when others update their profiles or make posts.
---
Deletion complexity:
Medium
"Deactivation allows you to deactivate Your account at any time. Click the account menu at the top right of the page Facebook. Select account Settings. Click Security in the left column. Click Deactivate account. If you've deactivated your account Chronicle and all related information are immediately available on Facebook. Users will not be able to find You through search or view any information about You."
---
Direct links to delete:
---