How to delete a eBay account?
---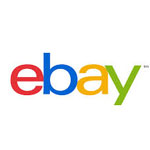 The description of the service:
eBay Inc. is an American multinational corporation and e-commerce company, providing consumer-to-consumer and business-to-consumer sales services via the Internet. The company manages eBay.com, an online auction and shopping website in which people and businesses buy and sell a broad variety of goods and services worldwide. In addition to its auction-style sales, the website has since expanded to include "Buy It Now" shopping; shopping by UPC, ISBN, or other kind of SKU; online classified advertisements (via Kijiji or eBay Classifieds); online event ticket trading; and other services. It previously offered online money transfers, which was a wholly owned subsidiary of eBay from 2002 until 2015. The website is free to use for buyers, but sellers are charged fees for listing items and again when those items are sold.
---
Deletion complexity:
Easy
A few survey questions will be asked prior to account deletion.
---
Direct links to delete:
---