How to delete a Dribbble account?
---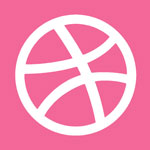 The description of the service:
Dribbble is an online community for showcasing user-made artwork. It functions as a self-promotion and networking platform for graphic design, web design, illustration, photography, and other creative areas. Dribbble has an invite-only membership system, where a number of invitations are handed out to artists and designers to freely distribute them amongst their peers. There is also a Pro subscription service with added features. There have been discussions around their invite-only membership system, which has caused some controversy. The system has been used as a way to control the growth of the platform. Upon joining the website the user is first listed as a Prospect, only being able to effectively post work once they get an invitation from another user. This has provoked debate amongst the design community, often describing it as a form of elitism.
---
Deletion complexity:
Easy
---
Direct links to delete:
---