How to delete a Delta Airlines (SkyMiles) account?
---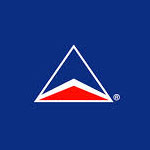 The description of the service:
Delta Air Lines, Inc. is a major American airline, with its headquarters and largest hub at Hartsfield–Jackson Atlanta International Airport in Atlanta, Georgia.
---
Deletion complexity:
Medium
You can not delete your account on the site. You must use the linked form. Then select SkyMiles → Update SkyMiles Account and request them to close your account.
---
Direct links to delete:
---