How to delete a CareerBuilder.com account?
---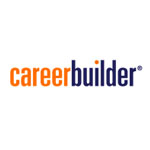 The description of the service:
CareerBuilder.com, operated by CareerBuilder, is one of the most visited employment websites in the United States. CareerBuilder.com provides labor market intelligence, talent management software, and other recruitment solutions, including online career search services for more than 1,900 partners as of March 2008, including 140 newspapers and portals such as AOL and MSN. CareerBuilder operates sites in 23 countries outside the U.S., and has a presence in over 60 markets.
---
Deletion complexity:
Easy
Must remove uploaded files first
---
Direct links to delete:
---