How to delete a Call of Duty (Activision) account?
---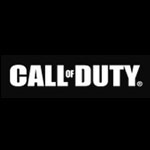 The description of the service:
Call of Duty is a first-person shooter video game franchise. The series began on Microsoft Windows, and later expanded to consoles and handhelds. Several spin-off games have been released. The earlier games in the series are set primarily in World War II, including Call of Duty, Call of Duty 2, and Call of Duty 3. Beginning with Call of Duty 4: Modern Warfare, which is set in modern times, the series has shifted focus away from World War II. Modern Warfare, released November 2007, was followed by World at War and Modern Warfare 2. Black Ops, released November 2010, takes place in the Cold War, while Modern Warfare 3, released November 2011, takes place in a near-future setting. Black Ops II, released November 2012, takes place mainly in the year 2025. Call of Duty: Ghosts was released in November 2013. In May 2014, Advanced Warfare was announced. In November 6, 2015, Black Ops 3 was released. The most recent game, Infinite Warfare was released on November 4, 2016.
---
Deletion complexity:
Not possible
'There is no way to close or shut down an account.'
---
Direct links to delete:
---