How to delete a Boxee account?
---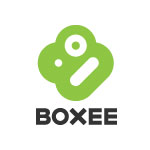 The description of the service:
Boxee was a cross-platform freeware HTPC software application with a 10-foot user interface and social networking features designed for the living-room TV that enables its users to view, rate and recommend content to their friends through many social network services and interactive media related features. Boxee was originally a fork of the free and open source XBMC media center software which Boxee used as an application framework for its GUI and media player core platform, together with some custom and proprietary additions.
---
Deletion complexity:
Easy
---
Direct links to delete:
---