How to delete a Blogger account?
---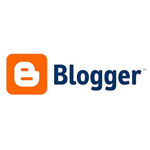 The description of the service:
Blogger is a blog-publishing service that allows multi-user blogs with time-stamped entries. It was developed by Pyra Labs, which was bought by Google in 2003. Generally, the blogs are hosted by Google at a subdomain of blogspot.com. Blogs can also be hosted in the registered custom domain of the blogger. A user can have up to 100 blogs per account.
---
Deletion complexity:
Not possible
You can't delete your Blogger Account without deleting your entire Google Account. But you can delete your blog.
---
Direct links to delete:
---