How to delete a Barnes and Noble account?
---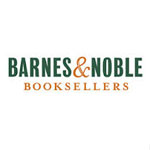 The description of the service:
Barnes & Noble, Inc., is a Fortune 500 company, the largest retail bookseller in the United States, and a leading retailer of content, digital media and educational products in the country. The company operates 640 retail stores. Barnes & Noble operates mainly through its Barnes & Noble Booksellers chain of bookstores and the company's headquarters are at 122 Fifth Avenue in the Ladies' Mile Historic District in Manhattan in New York City.
---
Deletion complexity:
Not possible
It is not possible to delete your Barnes and Noble account. The best you can do is delete any personal information that you have stored on their website.
---
Direct links to delete:
---