How to delete a Bandcamp account?
---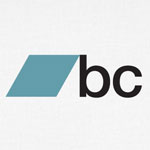 The description of the service:
Bandcamp as well as a platform for artist promotion, that caters mainly to independent artists. Artists who use Bandcamp are provided with a customizable microsite where the music they create can be uploaded and shared. All tracks can be played for free on the website and users are most often provided with the option to purchase the album or a specific track at customizable prices, and sometimes are given the option to pay more than required for the album/track. The site also allows for artists to offer free music downloads with the option to donate to the artist or to receive a free track or album by joining the artist's email list.
---
Deletion complexity:
Easy
To terminate an artist account, you must click on the 'Artists' pane, click on the desired artist's profile, and click the termination link there.
---
Direct links to delete:
---